From Wrapper to Post
Lyn features in October Local Government Magazine talking about The Packaging Forum's Soft Plastic Recycling Scheme
The soft plastics recycling scheme is not only back, but recycling more waste plastic than ever, transforming it into fence posts and other useful products, and helping ease the load on rubbish collection and recycling services.
A single FuturePost fence post is produced from around 1500 plastic bags and wrappers, and the company is now churning out 800 posts daily – that's 1.2 million bags recycled every day.
"I think there has been some concerns from the public that recycling doesn't actually happen here in New Zealand. But it most definitely does," says scheme manager Lyn Mayes.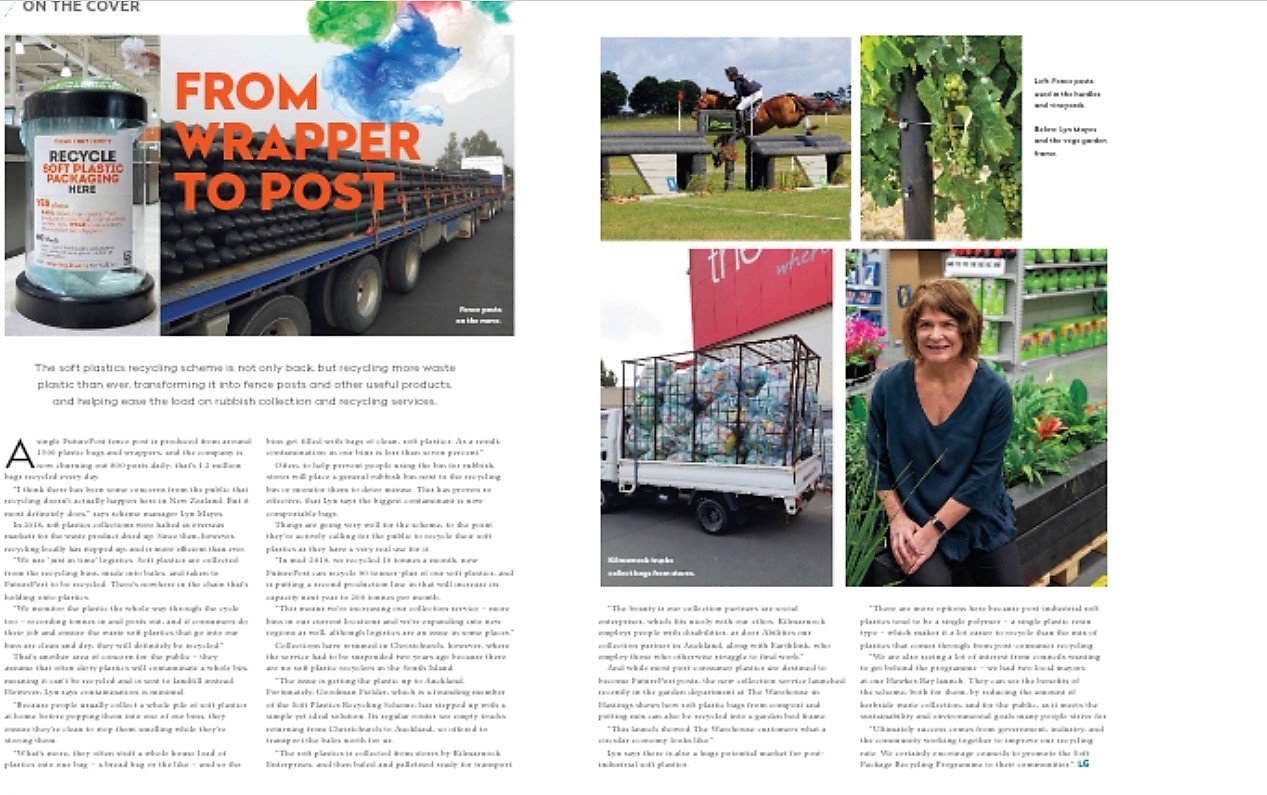 In 2018, soft plastics collections were halted as overseas markets for the waste product dried up. Since then, however, recycling locally has stepped up, and is more efficient than ever.
"We use 'just in time' logistics. Soft plastics are collected from the recycling bins, made into bales, and taken to FuturePost to be recycled. There's nowhere in the chain that's holding onto plastics.
"We monitor the plastic the whole way through the cycle too – recording tonnes in and posts out, and if consumers do their job and ensure the waste soft plastics that go into our bins are clean and dry, they will definitely be recycled."